FRI, 11 APR 2014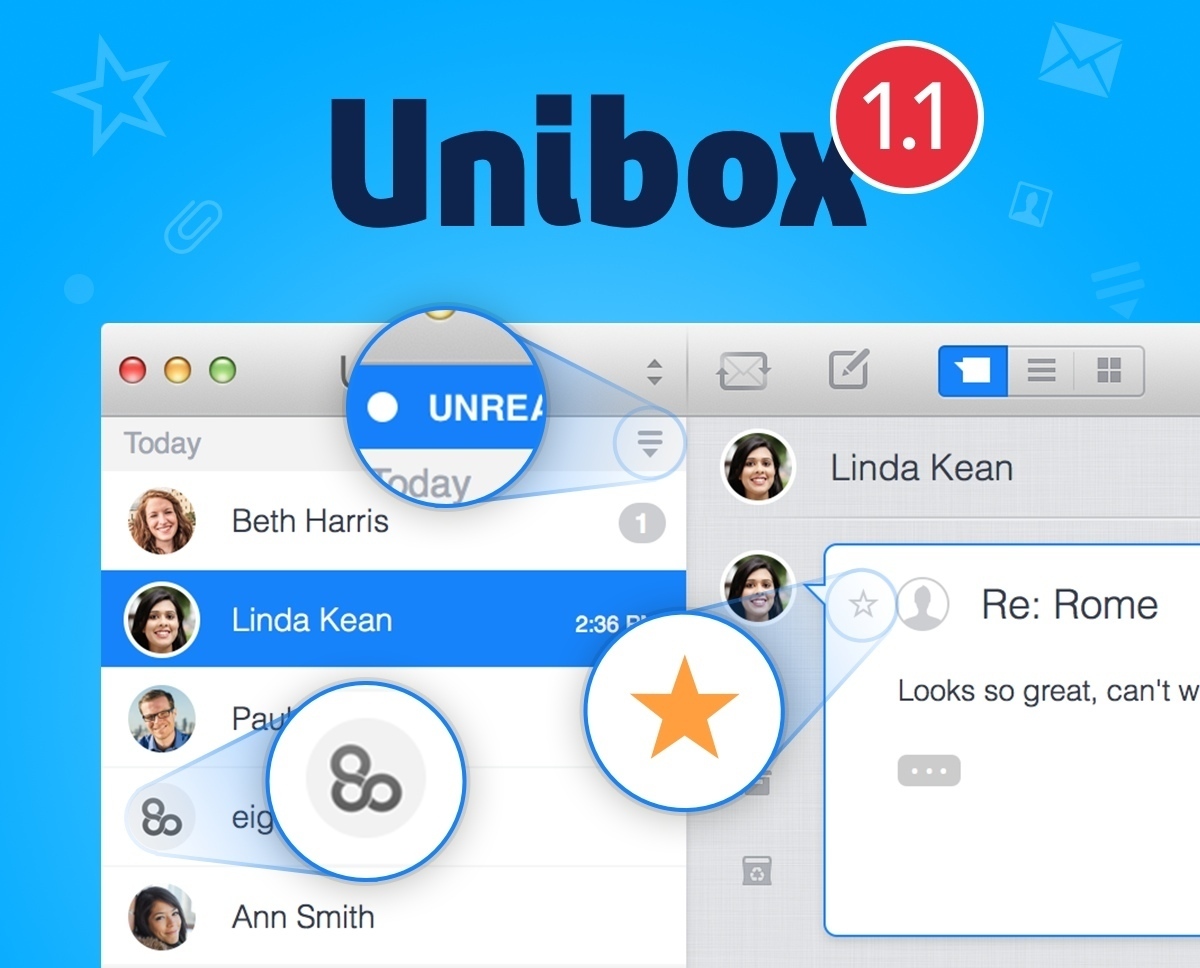 Starring
Star messages to mark them as important or indicate that they still need some action.
Filtering
Easily focus on unread or starred messages, messages with attachments or messages from people in your address book.
Performance
Faster syncing, smoother scrolling and many small things got much faster.
And much more
• Avatar images for companies
• Menu bar icon
• Customizable notification sounds
• Drafts automatically saved to local disk
• Improved Search
• Possibility to exclude IMAP folders from sync
• Improved handling of blocked HTML images
• Additional localizations including Chinese, Russian and Portuguese
Download on the Mac App Store or try Unibox for 15 days before buying. The new trial version will work even if you have installed a previous version that has expired.